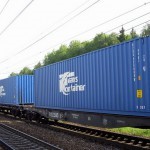 The largest volume of freight traffic is being retained – for many years now, by rail. This, of course, allows us to consider shipping by railways of the country as one of the main types of delivery of goods to customers. There are endless lines of trains carrying petroleum products, coal, construction materials, timber, ore, metals and other cargoes. The ideal transport for the delivery of liquid and bulk cargo, heavy machinery – is the railway.
Unfortunately, however, nothing is perfect in the world. International shipping by rail is also fraught with some difficulties. There is no general regulation for rail transportation within the country and abroad, so delivery clearance often very inadequately increases the cost of insurance against the loss of cargo and transshipment of train carriages on other platforms due to the difference in gauge in Russia and EU countries.
That is why cargoes move mainly on domestic railways, which also include the CIS countries, where preferential terms for customs clearance and cargo insurance are applied.
ADVANTAGES OF CARGO TRANSPORTATION OF CONTAINERS BY RAIL
For the delivery of regular shipments of raw materials to the processing industrial complexes or grouped cargo placed in standard sea containers for the transportation of cars in car carriers – our company uses Russian railways.
Optimal delivery of cargo from China also includes transportation from the port in Vladivostok to the recipient in any city in Russia where there is a railway station, namely railway platforms adapted for the installation of a standard sea container on them. This is the cheapest, although not the fastest delivery method. If the client needs to receive the cargo quickly (seasonal goods, flowers, foodstuffs, medicines), we will offer our fleet of vehicles for cargo transportation of containers.
Regular customers trust our transport and logistics company. We offer not only a full range of services, including all the necessary cargo clearance, but also the most optimal scheme of cargo delivery from door to door – specifically for the client's requirements.